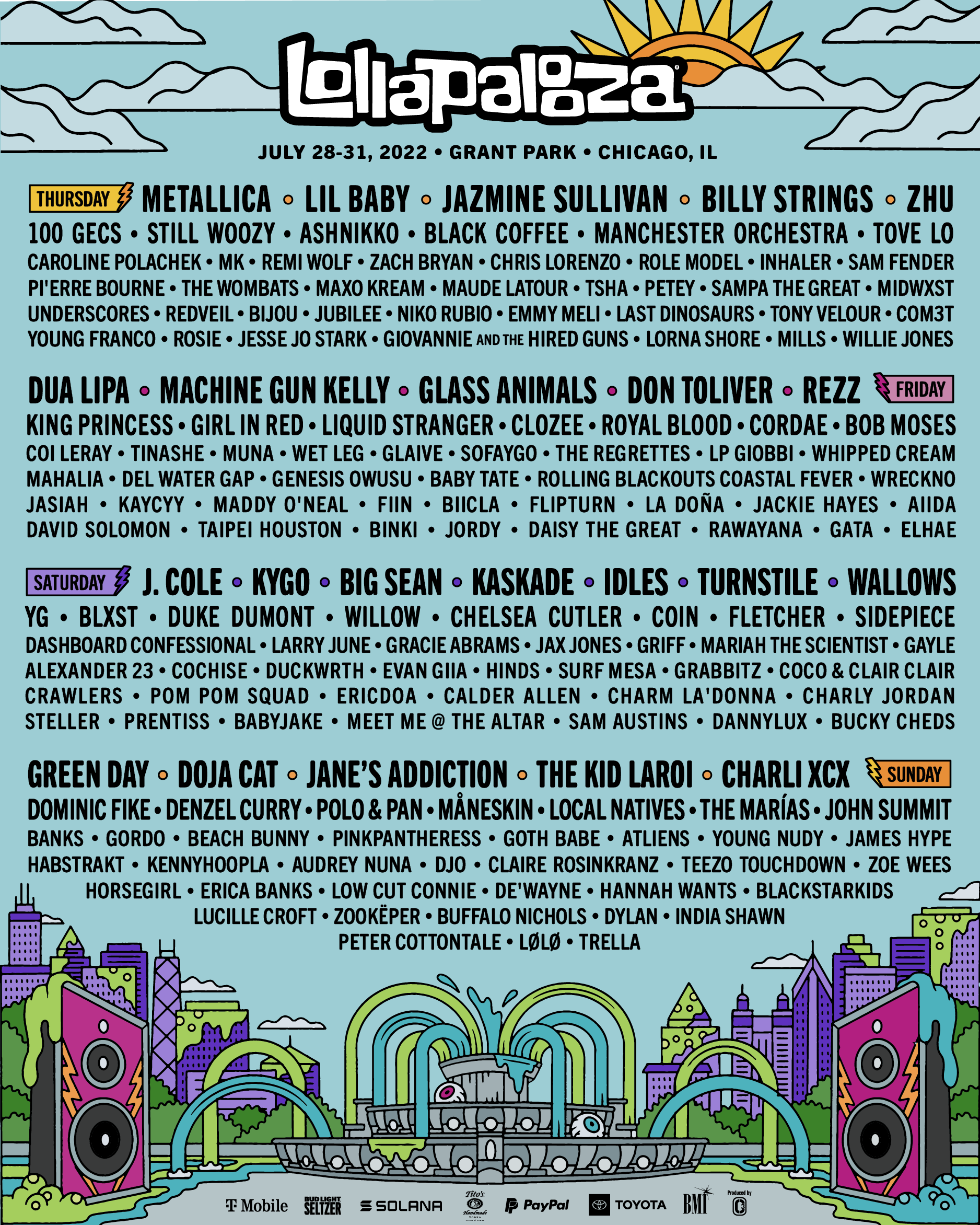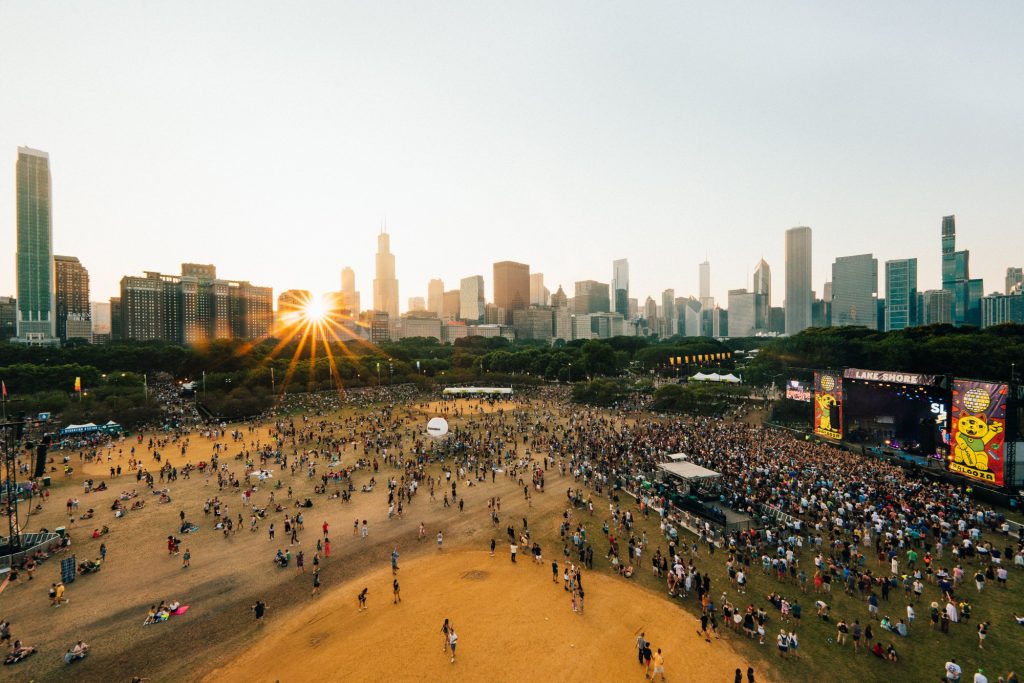 Music festival season is in full swing and once again I have found myself traveling through Chicago in the dead of summer. With so many things to do in the beautiful windy city, an absolute must for any music loving tourist is to attend one of its most recognized events, Lollapalooza. The annual event draws in thousands from all over the country for four days of music, food and amazing views. This year, the widely recognized festival boasts an incredible lineup of all different genres and holds the promise of once in a lifetime performances. As a self -proclaimed Lollapalooza veteran, I can say any music enthusiast must put this on their concert bucket list.
Lollapalooza made its debut in July of 1991 and was the creation of Perry Farrell, singer of alt-rock band Jane's Addiction. The event was to serve as a one-time farewell tour for the band and was brought to multiple cities across the US. The first year's headliners included Jane's Addiction, Ice-T, Nine Inch Nails and Siouxsue and the Banshees to name a few. The tour was a financial success and the decision was made to bring it back for another year but this time adding a second stage. The festival continued touring every year until it ran into financial trouble in 1997. Lollapalooza disappeared and would rise again in 2005, but this time with a new format. The festival became an annual summer event stationed in Grant Park overlooking beautiful Lake Michigan with over seven stages of entertainment. Fast forward to the present day, the festival has become the pride of the city, has expanded to other countries, and draws in hundreds of thousands of fans worldwide.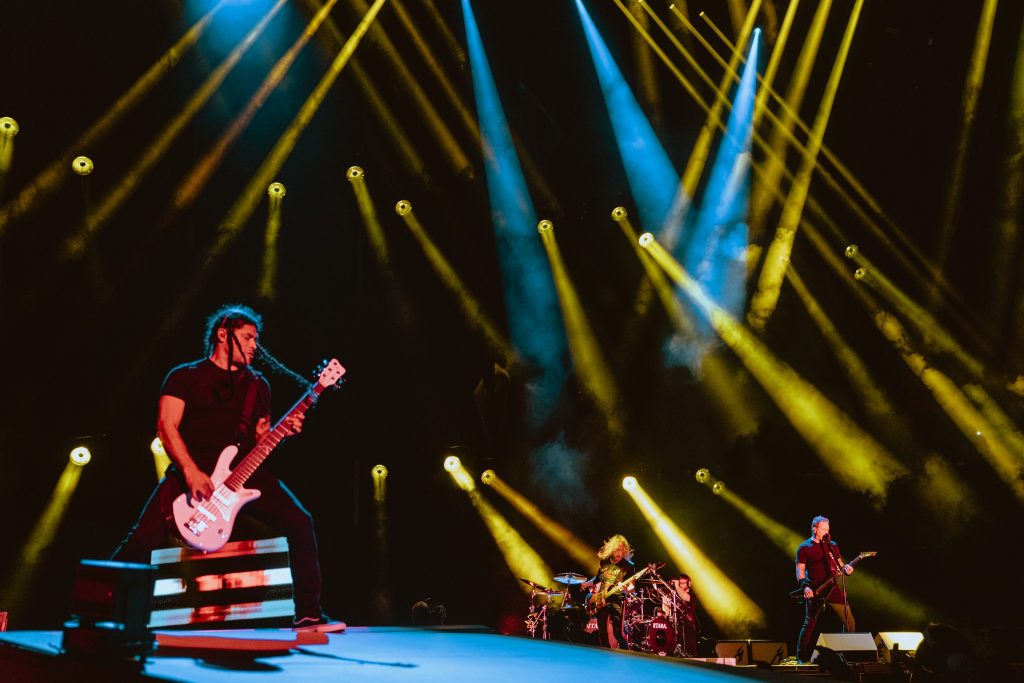 This year Lollapalooza is set to take place July 28th through the 31st with a few tickets still available for each day. The lineup for the year was announced late March and fans went wild snatching up tickets for the four-day fest. Headliners for the year will include Metallica, Dua Lipa, J.Cole, Green Day, Machine Gun Kelly, Lil Baby, Still Woozy and dozens more. Gates open at 11am and concert goers can rock out until 10pm with all day performances across the park. As if Lollapalooza itself wasn't enough, the fest also hosts Lollapalooza Aftershows. The aftershows in my opinion are the best part of Lollapalooza and sets it apart from other fests. Every year just a few weeks before the event, Lollapalooza releases a schedule of small concerts happening after hours in different venues all across Chicago. Bands playing Lollapalooza will also play these additional smaller shows for fans who can't get enough. The Bar crawl – like vibe of the aftershows allow you to keep the party going and explore the city further getting acquainted with the amazing, historic venue halls.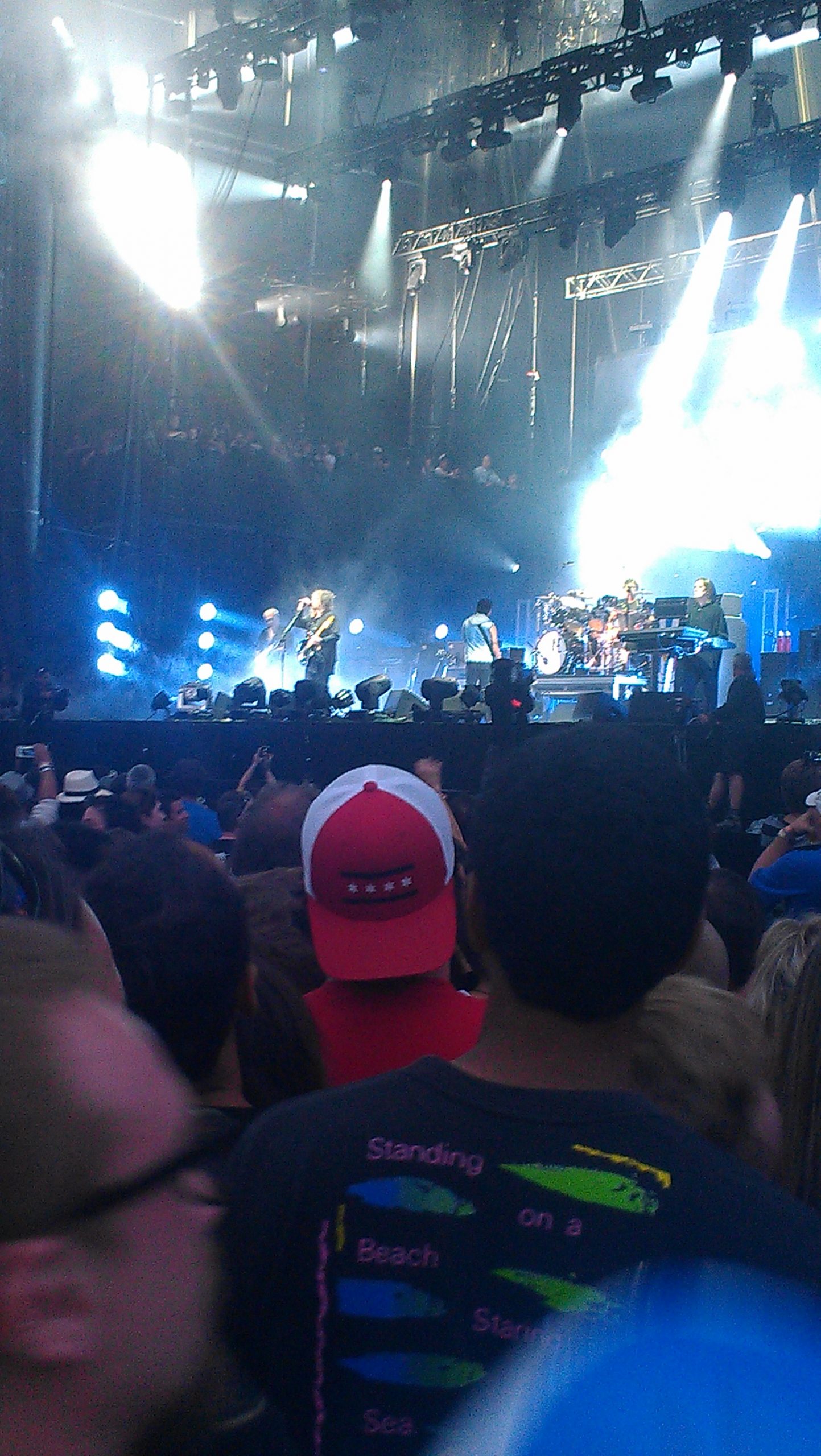 The last time I attended Lollapalooza was 2013 and was one of the most amazing experiences of my life. The festival's headliners that year leaned more towards alt-rock and included The Cure, Postal Service, Nine Inch Nails, and Vampire Weekend. From beginning to end, the fest was full of amazing energy, the scenery was absolutely gorgeous and each act was better than the last. Although there were so many bands I loved that year, as an emo punk kid, I was most excited for The Cure. The Cure was set to close out the evening so anticipation grew throughout the day with each band I saw. After hours of rocking out in the humid Chicago heat, 8pm drew near and crowds began parting and making their way to the final performance of their choice. By the time The Cure began their set, I had lost my entire group, my phone had completely died and there wasn't a familiar face in sight so I went all in and joined my fellow Cure fans dancing the night away. Although I ended up alone, I had a blast singing along with everyone (who was probably twice my age) in the crowd. The set was over two hours long and included 20 songs with a six song encore. The band had not played live in years so songs like "Friday I'm In Love,""Boys Don't Cry," "Pictures of You" and "Lovesong" were received with so much love from deprived fans. I somehow managed to last the entire set and by some divine intervention, I found all my friends as thousands exited the park. I look back fondly on that amazing night. The memory of riding the 12am train home with friends, bloodied and bruised while gushing about our favorite performances of the night makes me smile to this day.
If you have never attended Lollapalooza, do yourself a favor and go! If you have to walk, drive, or take a plane, make sure to attend the fest at least once. Tickets are still available for this year and can be found on the festival website linked below. Happy festival season!
Tickets and lineup: https://www.lollapalooza.com/
Reviews
Sharing
Tags