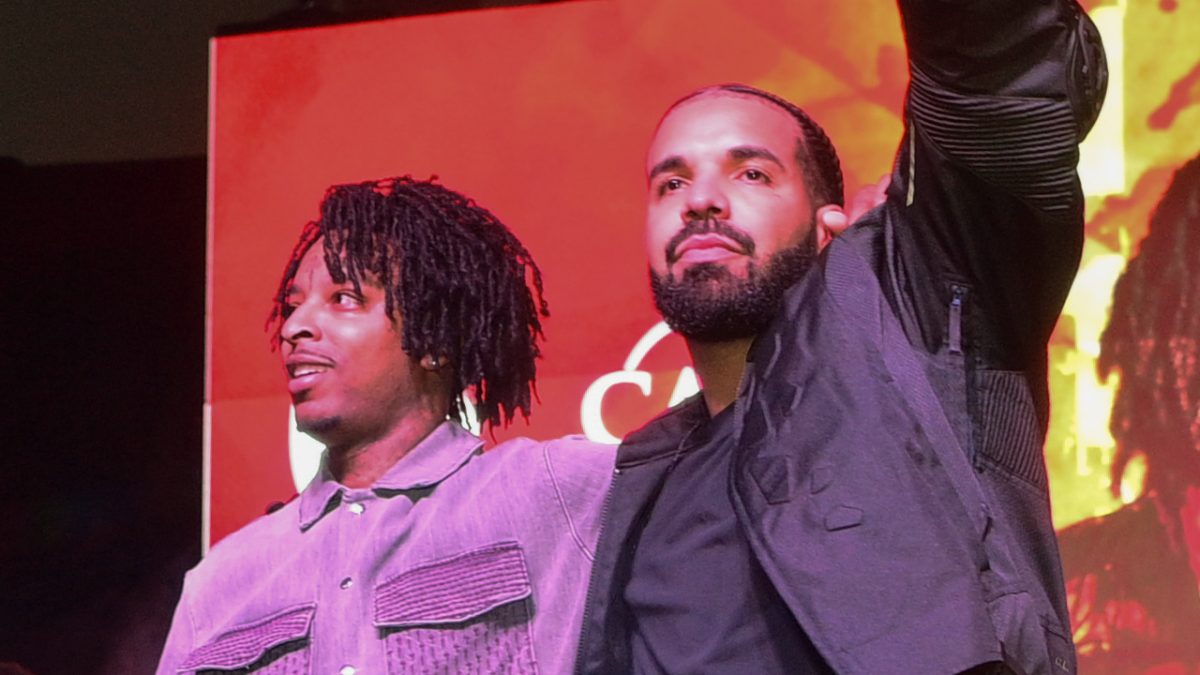 Drake and 21 Savage Gives A Hit-Filled Set At Last Los Angeles Show
Drake's first tour in over five years did not disappoint. His last tour was in 2018 called Aubrey and The Three Migos tour. Since that tour ended, the rapper has come out with a handful of albums and mixtapes including Dark Lane Demo Tapes, Honestly Nevermind and Her Loss with 21 Savage, the tour is much anticipated.
The show started at around 8:15 pm starting with SexxyRed, who performed her latest hit "PoundTown." Shortly after was DJ Zack Bia, who played all the club bangers including Party in the U.S.A. and spoke about his growing up in Los Angeles and being grateful for the opportunity to open for Drake.
The stage design for the show was in the round, where most sections were unobstructed. One side of the stage had a DJ booth and VIP area whereas the other side had a statue of the late designer Virgil Abloh.

Drake started the show promptly at 9:20pm where he was joined by Lil Durk making his way through the crowd. He starts the show with "Look What You've Done "from Take Care, sitting on a couch with his younger self. The night progressed to "Marvin's Room," "Shot For Me" "Can I?" and "Feel No Ways," Drake was then ready to give it his all. Selling out six shows in Los Angeles (4 at the Kia Forum and 2 at the Crypto.com Arena), Drake calls it his second home.
With the Crypto.com Arena (formerly known as the Staples Center) being home to the Los Angeles Lakers, Drake reflected on the time he met Kobe Bryant. "When I first flew to LA to get signed, I was on Lil Wayne's tour bus, I'll never forget it." He continues "[Wayne] said I want you to hear this album called Tha Carter III but we gotta wait for one more person. A tall figure walks through the tour bus and its Kobe Bryant."
Going into the second act, a younger Drake is seen in his bed scrolling through TV, stopping at the shows Family Matters, Fresh Prince Of Bel-Air and obviously Degrassi. He blazed through his hits "Over," "Headlines," "The Motto," "HYFR (Hell Ya Fucking Right) which featured an alien saucer, " Started From the Bottom" and "Energy."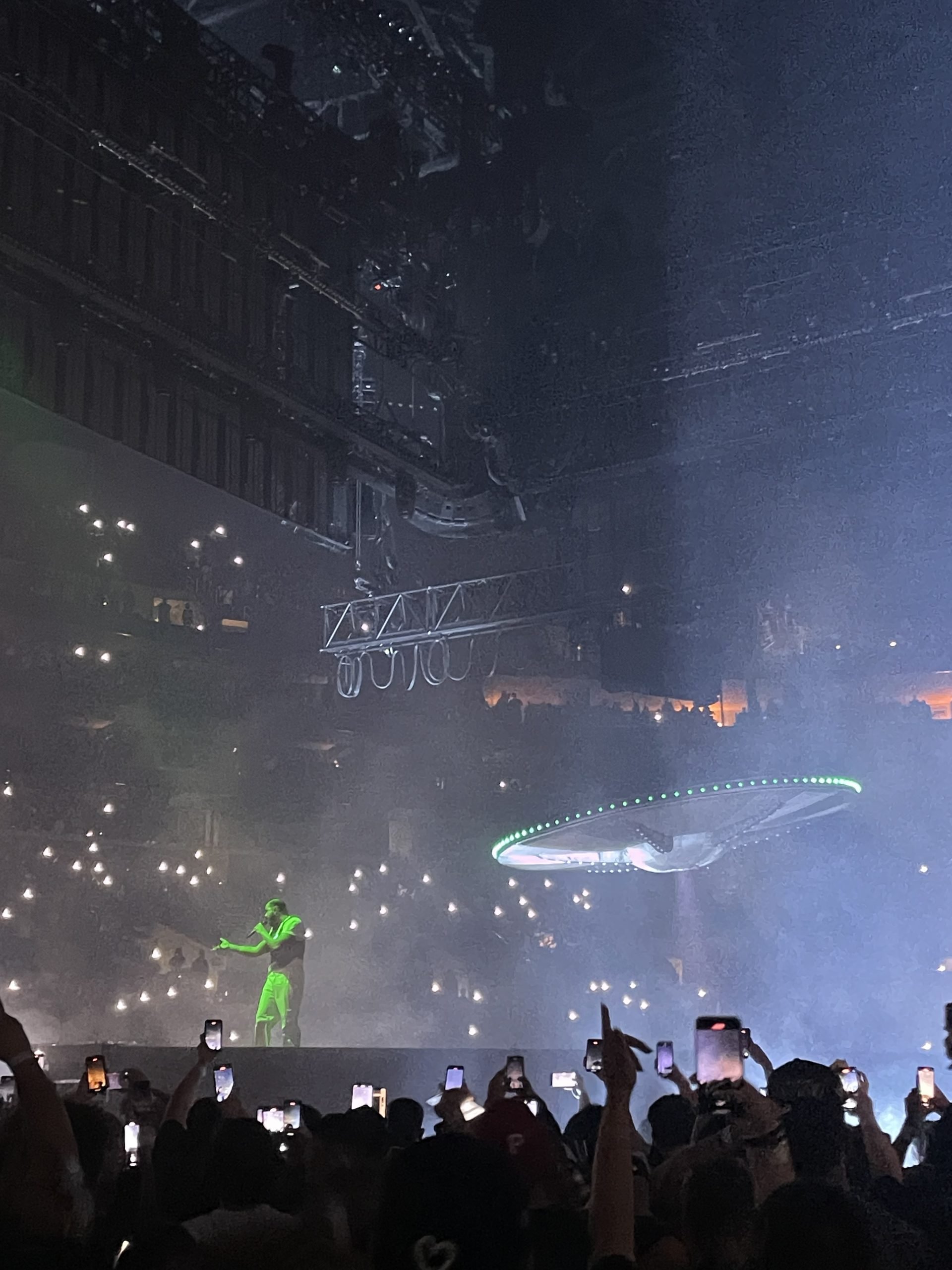 He then proceeds to the DJ booth, where he performs some of his dancehall-inspired songs including "Passionfruit," "Too Good," "Work" and "One Dance."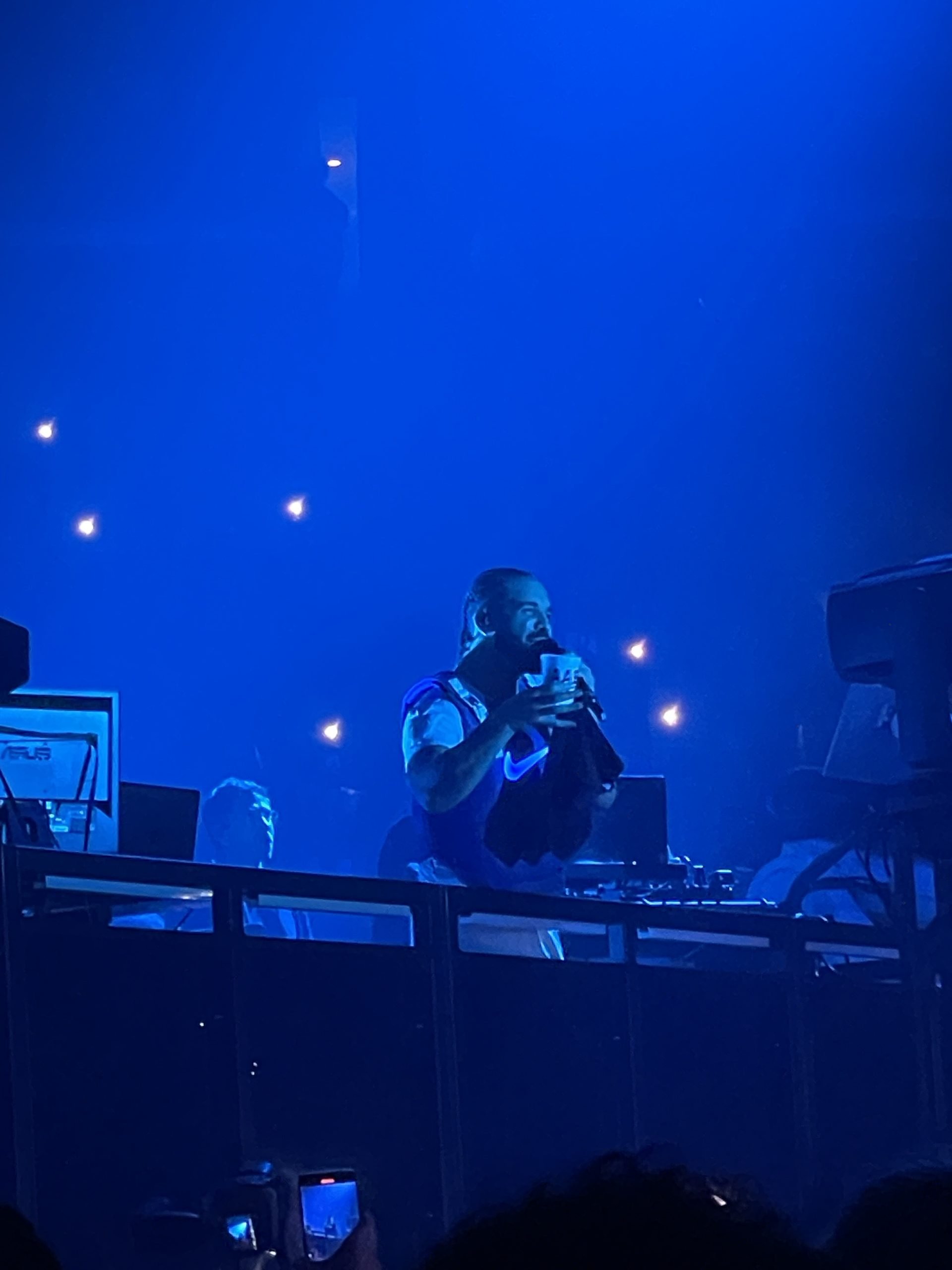 21 Savage then enters the arena, where he played his hits including "a lot" and "Rockstar." Both 21 Savage and Drake then did a few tracks off their joint album "Her Loss," including "Knife Talk," "On BS," and "Rich Flex."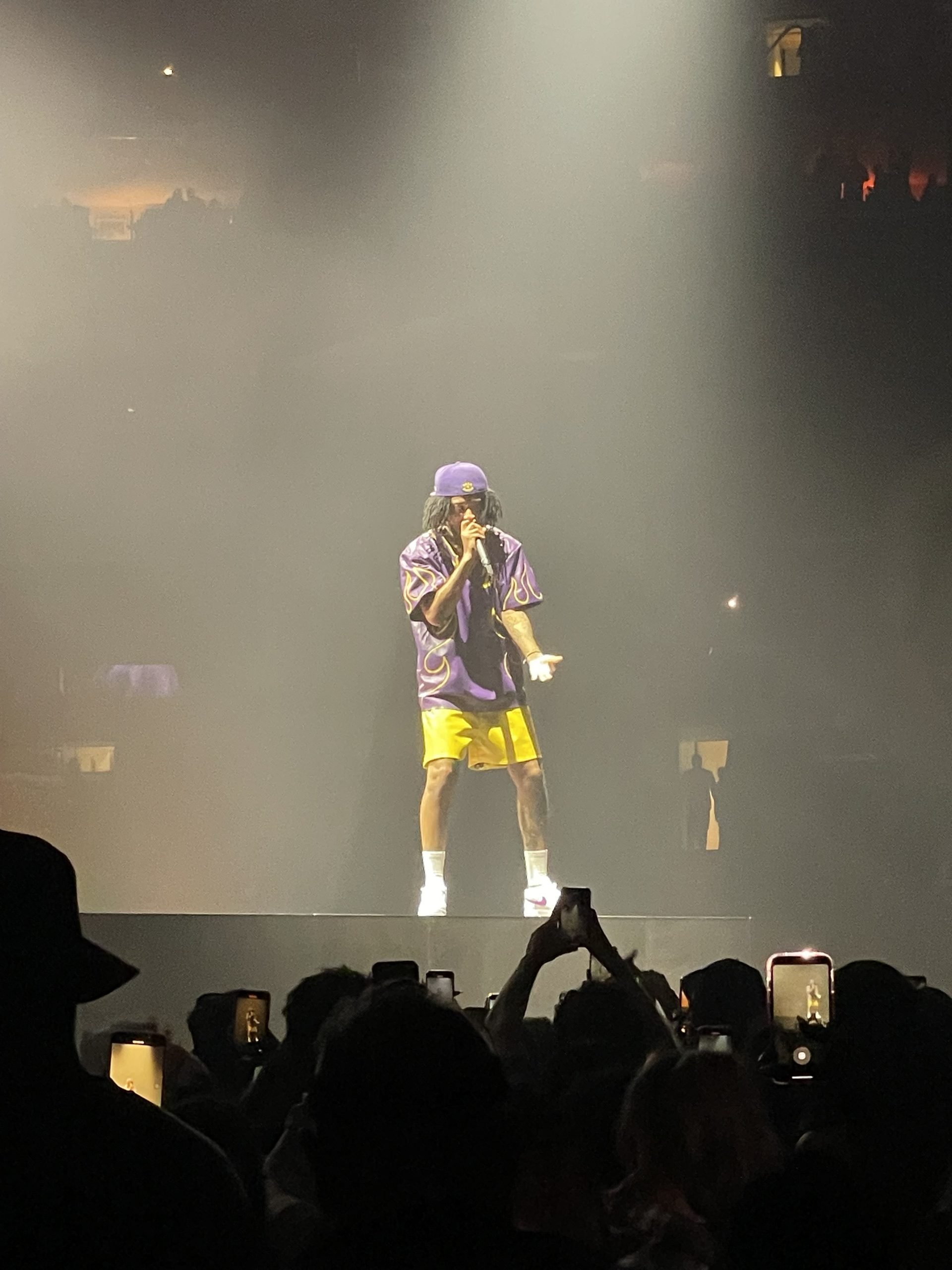 Like Taylor Swift's Eras Tour, Drake does a surprise song each night of his shows and in this case, it was "How About Now" from his compilation album Care Package and then concludes with "Legend." Having been to almost every Drake tour, the Its All A Blur Tour felt like his previous ones. High energy, questionable props and a vest. It fails to disappoint.
Reviews
Sharing