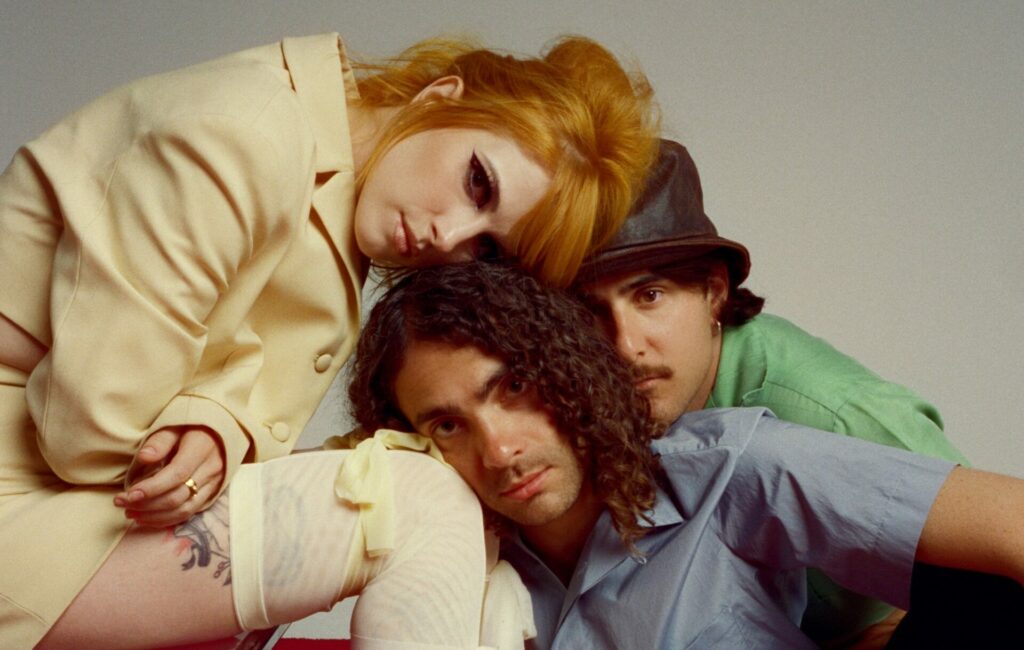 Paramore Thank Fans in Their Musical Journey At Palm Desert Show
It is without a doubt that Paramore has become a household name in the emo/pop-punk music scene. My first time discovering the band, as most millennials, started with their insanely popular song "Misery Business" in 2007, an emo/pop-punk anthem that had taken the world by storm. 16 years later, the band has made their return with their first tour in over a decade in the US. Previously seeing them at Austin City Limits in 2022, this was the first proper headlining tour that I was able to witness.
The show took place at the brand-new Acrisure Arena in Palm Desert, CA, about an exit or two before the Coachella polo grounds. Compared to other California arenas such as the Crypto.com Arena in Los Angeles and the Kia Forum in Inglewood, CA, it is a good mix of both. Being two levels makes each seat in the arena not a bad one. It still feels like a hidden gem that no one has caught on to yet. With artists like Harry Styles, Lizzo, Journey, Shania Twain, Reba McEntire and Journey that have played at this venue already, it makes it for those living in the county worthwhile.
The show started promptly at 7 pm (6:59 to be exact) with The Linda Lindas, a four-piece girl band that is so punk rock. The ten-song setlist started with "Talking To Myself," a headbanging tune that talks about those conversations one has when talking about their selves. They also played an unreleased song called "Resolution Revolution" as well as "Growing Up," "Oh!" and "Racist Sexy Boy."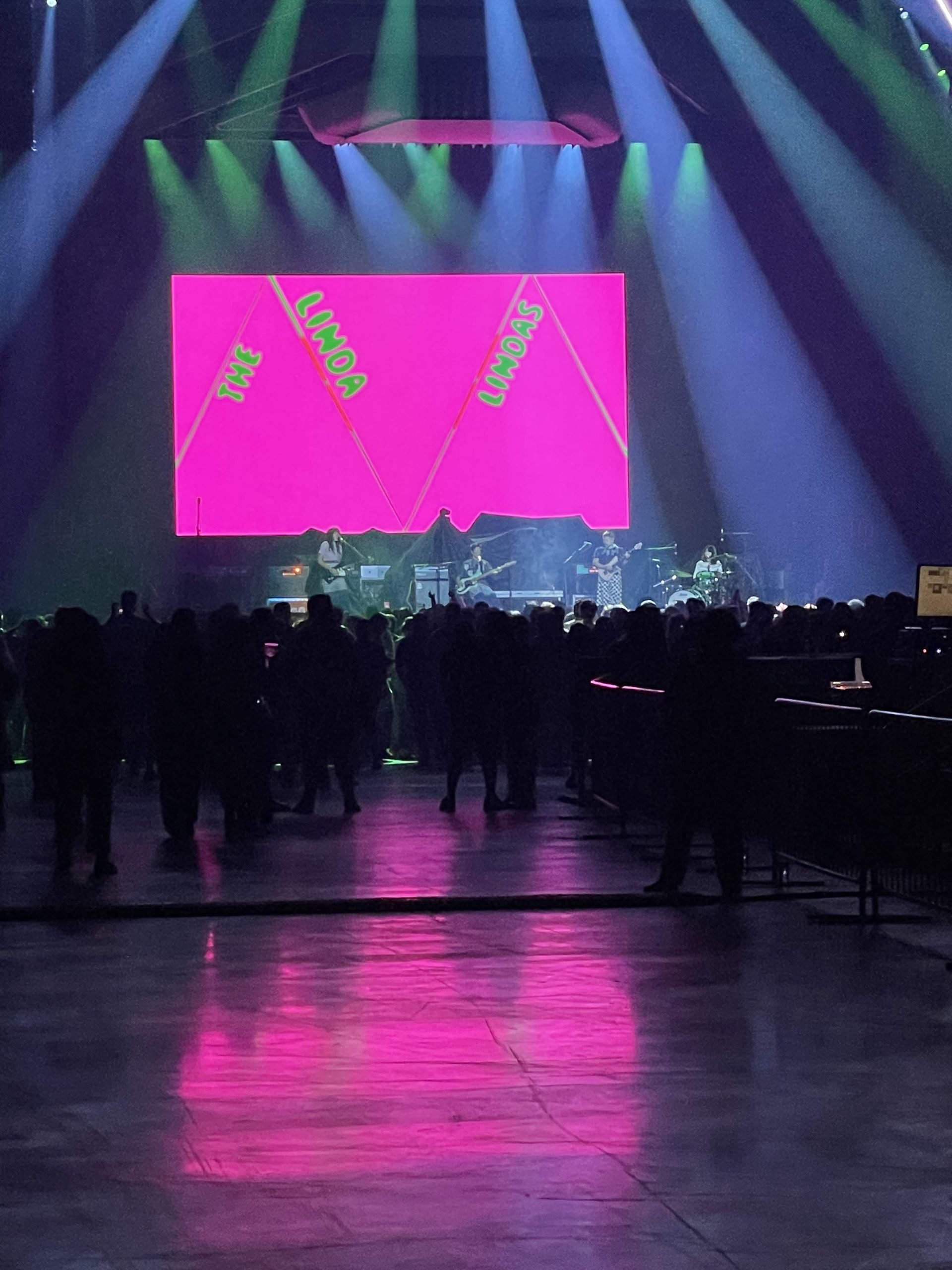 Shortly after their 20-minute set was their second opener, Foals. Having only known their hit "My Number," their set exceeded expectations. The band opened with their song "Wake Me Up" and went in to "2am," Spanish Sahara" and "Inhaler"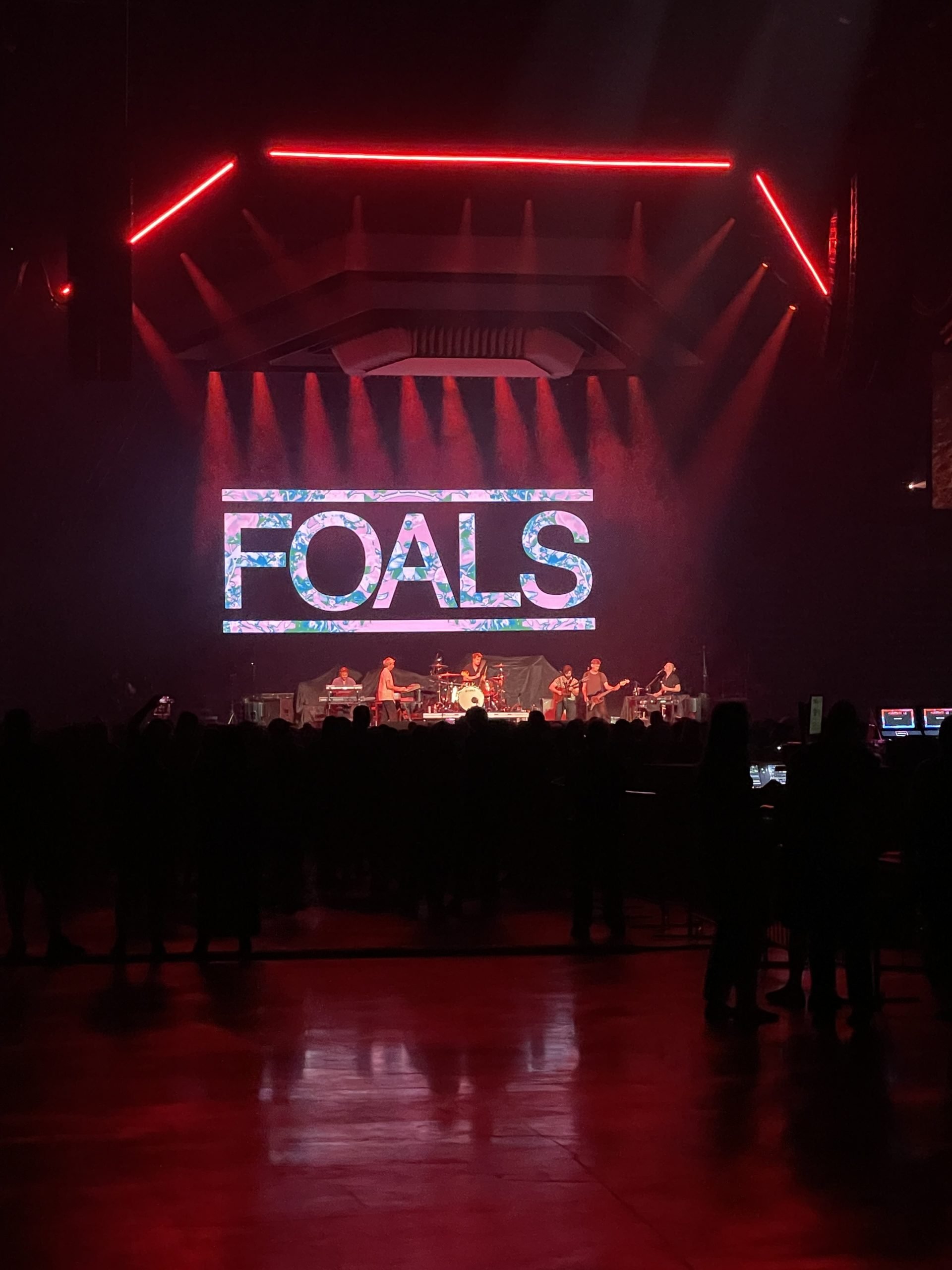 Paramore came on right at 9 pm, opening the set with "You First," the sixth track from This Is Why. Expecting that the show would be mostly the band and some cool visuals here and there throughout, the production of the show was impressive. The set included a 3-piece dystopian artwork that would move in various shapes; like what someone would see in a Dune movie. It also included lots of confetti.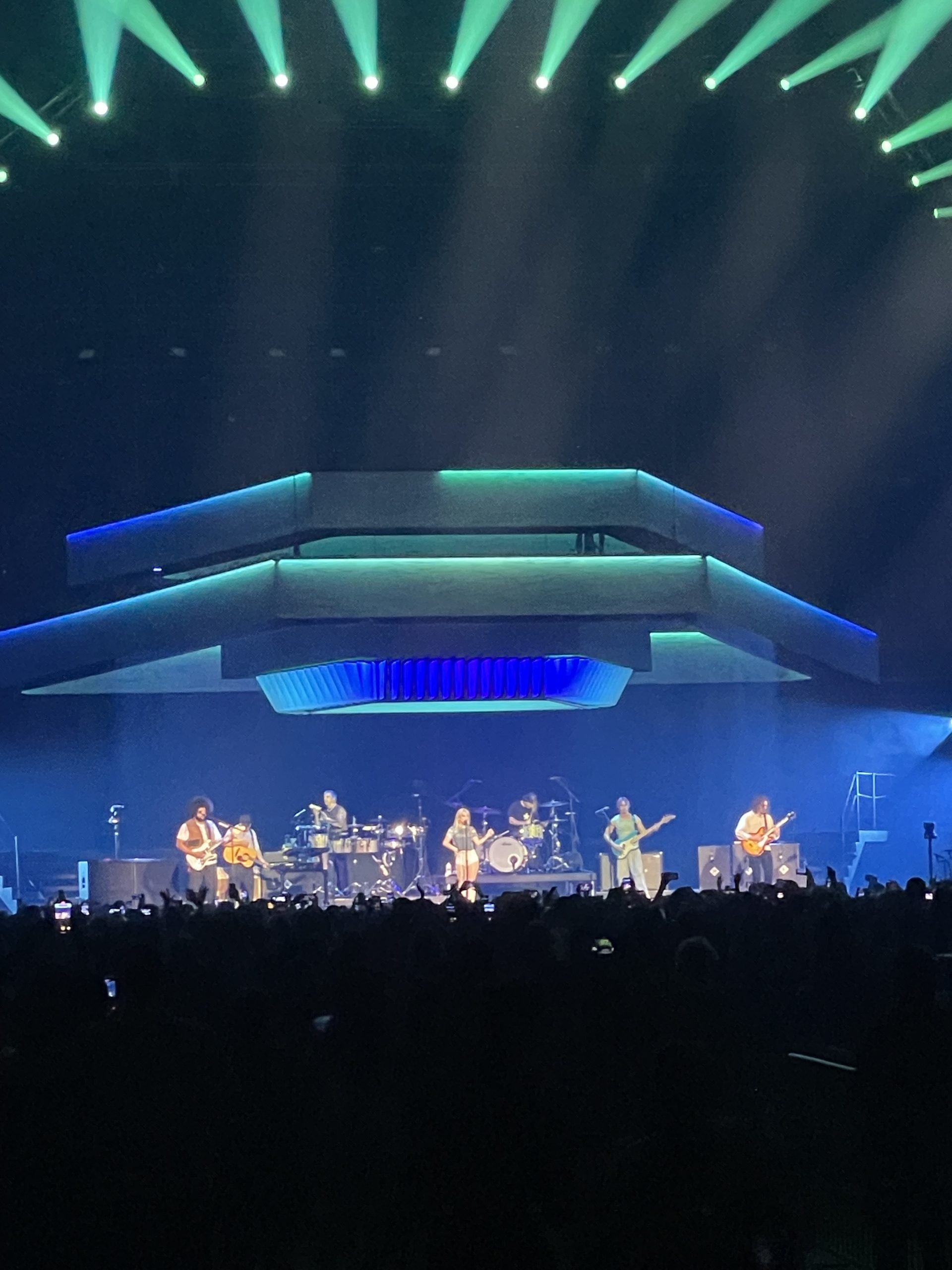 The setlist included deep cuts from the album including "Figure 8, "Liar" and "Crave." Shortly before performing "Big Man, Little Dignity," Hayley Williams told the crowd to raise their pinky fingers up, pinky promising that we are kind to one another and for the tiny wieners men in power have. They also included their hits, which gave all the nostalgia. "That's What You Get," "Decode," "Rose-Colored Boy," Hard Times" The Only Exception" and "Aint It Fun"
Throughout the show, Williams would say how grateful the band was for their loyal fans. She reflected on how great it felt that their fans continued to support them through their musical journey. From first starting out as a heavy punk band with R!ot to evolving into a more groovy pop-rock sound with After Laughter, they thanked their fans for continuing to stick with them.
The band's 2-hour spectacle was delivered with its setlist and unreal production. Williams's vocals continue to be one of the best in the industry. The band is back and better than ever.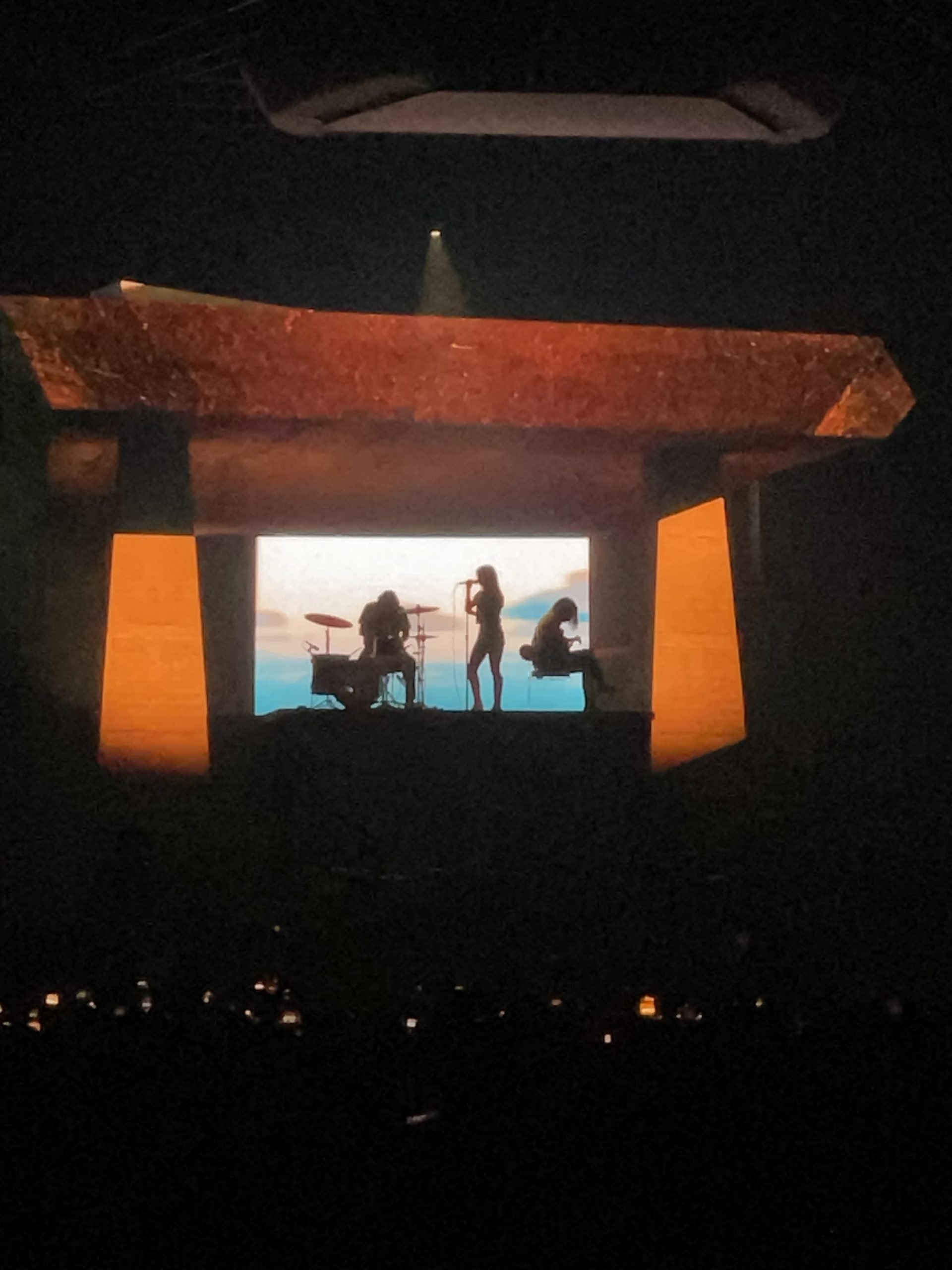 Reviews
Sharing
Tags