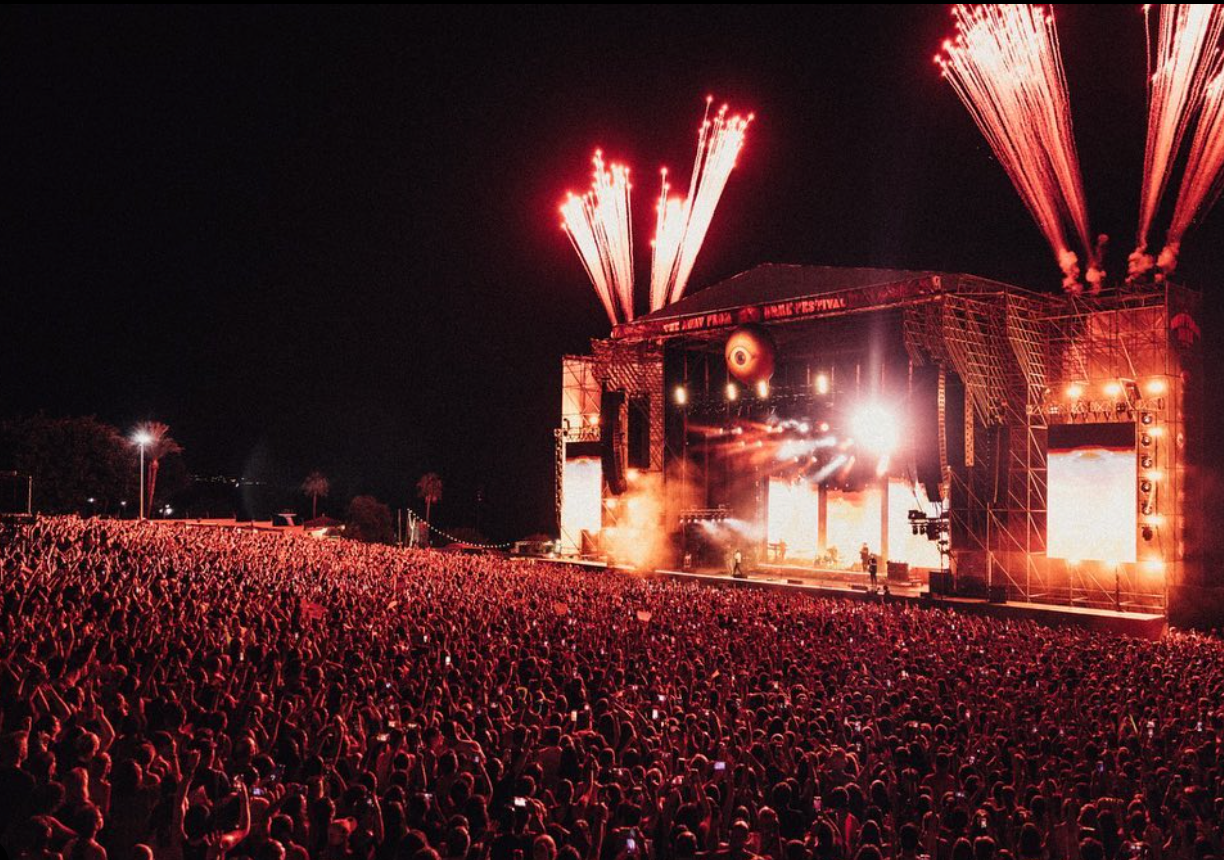 Louis Tomlinson's 'Faith in the Future'
I have faith in the future of music thanks to Louis Tomlinson's newest album, Faith in the Future.
Faith in the Future, released on Nov. 11, is the singer's second solo album following the split of One Direction. Tomlinson's first solo album, Walls, was released on Jan. 31, 2020, after he released multiple singles in collaboration with other artists. This album consists of 14 songs, with a few songs exclusively on the deluxe or CD versions of the album.
Tomlinson confirmed in July 2020 that he began work on his second studio album and production wrapped in Aug. 2022. He teased the album name through social media multiple times by writing "FAITH IN THE FUTURE" in Instagram captions and tweets earlier this year. However, the name wouldn't be released until Aug. 31.
As someone who grew up during One Direction's rise to fame and found myself a fan of them (particularly Louis), I'm proud to say that I was excited for Faith in the Future's release because I really acknowledged Tomlinson's solo musicianship after Walls and noticed the potential he had to make an even better album.
When listening to Faith in the Future, I forget that the skip button on Spotify exists because I can safely say that this album is phenomenal. Each song shows off Tomlinson's musicianship in different ways.
Track 9 on the album, "Headline," is a song that I'd like to specifically point out. It wasn't released as a single, however, I do believe that it is one of the best songs on the album due to its simplicity. This said simplicity is shown through a recurring 12-melody that presides through the whole song, from the instrumentals to the melody that Tomlinson sings, through the catchy drum beat that primarily lives on the first and third beats and through the ease and finesse with which Tomlinson sings. The song is written with the four chores that dominate pop music, yet somehow transforms them in a completely original and unique fashion. "Headlines," just under three minutes long, is an easy and catchy song to listen to.
A fan favorite, as I've noticed through my Tiktok and Twitter feed, is the song "Written All Over Your Face." The punk rock feel mixed with Tomlinson's sultry singing seems to have a hold on many fans, including myself.
There are a few songs on the album that I need to give a shout out to because of their lyrics. The first being "Silver Tongues," which was released on Nov. 9 as Tomlinson's third and final single before the album's release. The chorus's catchy tone accompanied with the lyrics "You know, it's times like these we're so much happier/ Nights like these, we'll remember those stupid jokes/ Only we know" make the song a fun and relatable one. The chorus's lyrics talk about memories with close friends and how we cherish those moments and I believe this is a beautiful message to spread about friendship. In a world where our radios are dominated by songs about heartache and lovers, I believe that "Silver Tongues" and its tale of friendship is a breath of fresh air.
The next two song's lyrics I would like to shout out are "Angels Fly" and "All This Time" This song is one that touches me on a metaphysical level and makes me feel like my problems are not the end all be all, but that, as the album states, I should have faith in the future.
This album is a testament to Tomlinson's confidence in his musicianship and this can be seen in a few ways. For example, through his incredible vocal range, which is shown in a way that fans have never really seen before. Also, this confidence is seen in his songwriting abilities. While there is some reminiscence to his One Direction music (which is only natural as he is credited as writing most of the band's songs out of all of the members), he managed to carve his own path in the pop rock genre and create a name for himself outside of One Direction.
Listen to Faith in the Future here.
Reviews
Sharing
Tags