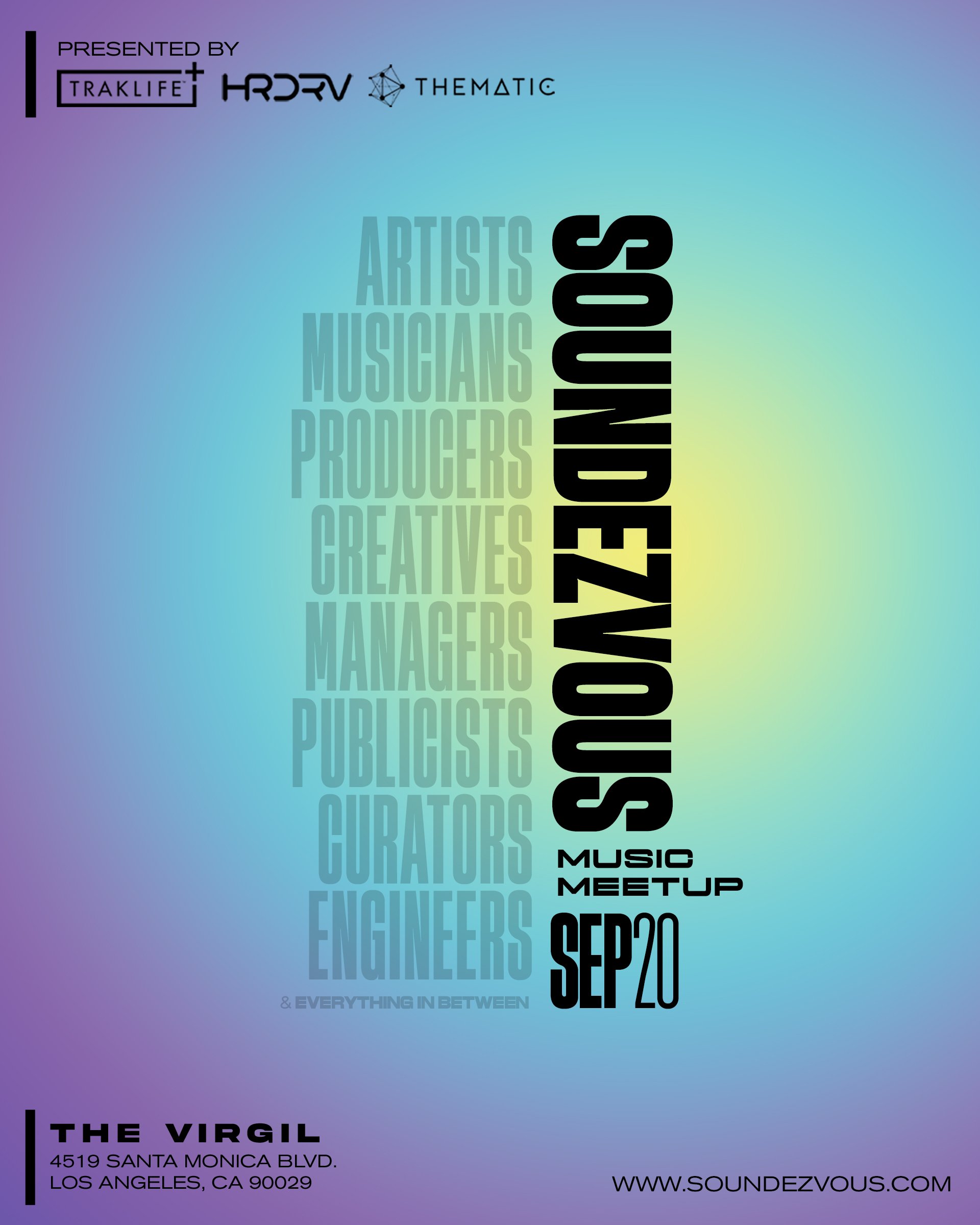 Soundezvous: Music Meetup
Get ready for a good night of music and mingling at Soundezvous, the music meet-up for artists, creatives and music professionals! Join us on Wed September 20, 2023 at 8:00 PM PST at 4519 Santa Monica Boulevard, Los Angeles, CA 90029 for a new music experience to hit Los Angeles.
Whether you're a musician, producer, or simply a music lover, this event is for you. Meet and connect with like-minded individuals in the industry, share your passion for music, and discover new talents.
Don't miss out on this opportunity to connect with the music community and enjoy live performances carefully curated by the teams at Traklife, Thematic, and HRDRV. Come join us at Soundezvous: Music Meet-Up!