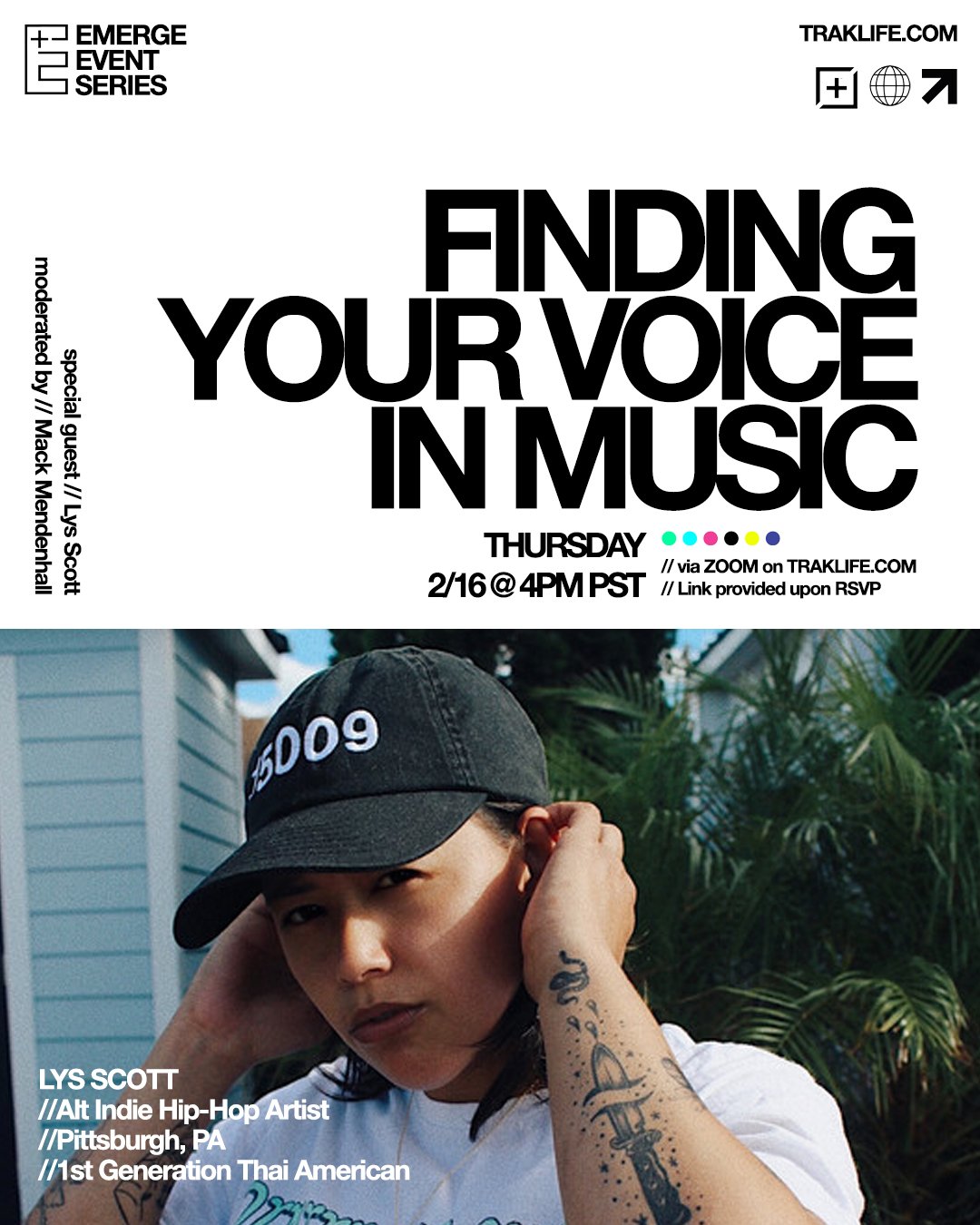 Finding Your Voice In Music (Special Guest: Lys Scott)
Join us in a live conversation with Pittsburgh-based Independent Artist, Lys Scott, as we uncover her journey and insight on being an independent artist and overcoming the struggles to stay to track.
About the Speaker (Lys Scott):
Alyssa Scott is a small-town girl with big dreams. As a first generation Thai American, Lys has projected many aspects of her persona over the years trying to fit in and stand out. From high school class clown, to introverted 20 something battling with anxiety and depression after coming out as member of the LGBT community, Lys went on a winding journey of self-discovery. Destiny aligned her with her bandmates through a job working at a restaurant. Lys later lost that job in the chaos of 2020, but the uncertainty of isolation and all that it brought forced Lys to put pen to paper and begin writing. Those journal entries would later become the master works of her dynamic debut album, squashed dreams & broken wings, which is saturated with playful and nostalgia-inducing hip-hop gems.
Shortly after completing her debut record, it did not take long for her band to start performing around Pittsburgh. Through live performances featuring tracks like in-your-face banger "big shot" and cozy crowd favorite "flowerchild," it became very evident in the local circuit that Lys was bringing an energy to the city that had not been experienced before.
Lys will be releasing a deluxe version of squashed dreams & broken wings on her birthday, October 24 via Crafted Sounds. The remastered reissue will feature two unreleased tracks "turnaround" and "breathe in." It will also be available for purchase on CD and cassette for the first time ever!
About the Host (Mack Mendenhall):
Mack Mendenhall is an independent singer, songwriter, and music journalist from Pittsburgh, Pennsylvania. She graduated from Liberty University in May 2022 with a Bachelor degree in Commercial Music, Artist Development. Mack is passionate about a variety of musical genres, especially R&B, hip hop, soul, jazz, and Latin music. She loves listening to artists like Whitney Houston, Selena Quintanilla, SZA, Jhené Aiko, TLC, and Aaliyah. She is pursuing a career in the music industry.
*** Write your questions and topics in the comments below to include in our presentation ***