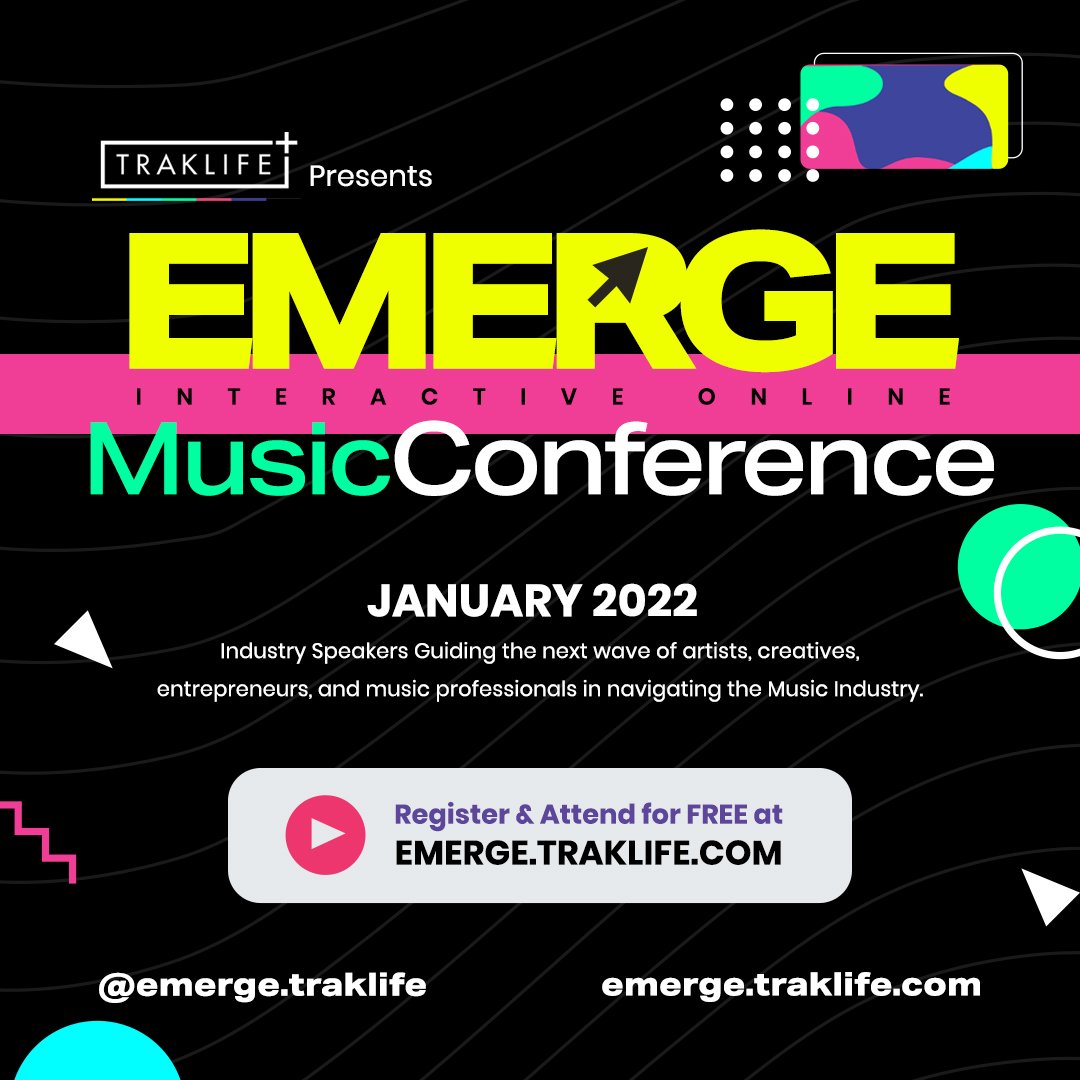 EMERGE Music Conference
The EMERGE Music Conference is the a unique interactive online event series brought to you by the Traklife Music Network and moderated by founder/CEO, Ervin Cordero.  The objective is to bring forth our network of Music and Entertainment Industry experts to share valuable information to all artists, musicians, entrepreneurs, and creatives in the emerging music community.  These special guest speakers collectively have decades of work experience and found great success in today's competitive music industry in both the independent and major label markets.
No matter what level you are in your pursuit of a career in music and the business around it, you are guaranteed to gain information of value that can alter your career trajectory.  On top of that, this event introduces Traklife's newest online interactive social platform in which you can network with the speakers, other attendees, and the Traklife community to build and collaborate with fellow music artists and creatives.  Don't miss out in joining the music community and taking advantage of this FREE event series to move your music career forward.
*** GUEST SPEAKERS & MORE INFO TO BE ANNOUNCED ***