TikTok Music Promotion: The Ultimate Guide to Growing Artists' Fanbase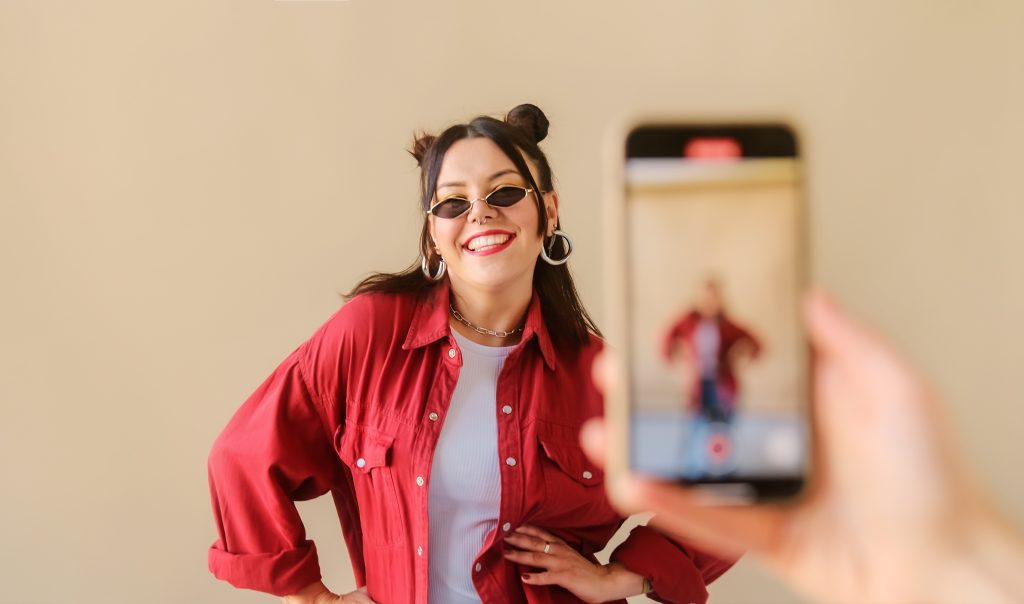 TikTok music promotion is making a significant impact on the music industry!
Why use TikTok for music promotion?
As of June 2021, TikTok has over
one billion active users
worldwide, and that number continues to grow stronger than ever! Although it has only been around for a few years, TikTok has quickly gained audiences' attention and can even compete with other popular social networking platforms, such as Twitter or Instagram. Thus, music promotion on TikTok should be put into consideration!
So, what makes TikTok remarkably attractive (and maybe addictive)?
In T
he New York Times magazine
article, John Herrman strongly argued: "TikTok assertively answers anyone's what should I watch with a flood. In the same way, the app provides plenty of answers for the paralyzing what should I post?" Surely, it's really easy to create a video on TikTok due to its features, and it is even much easier to find an intriguing video on the platform that perfectly matches your interest. TikTok has done a great job supporting the creators, the audiences, and the relationship between them.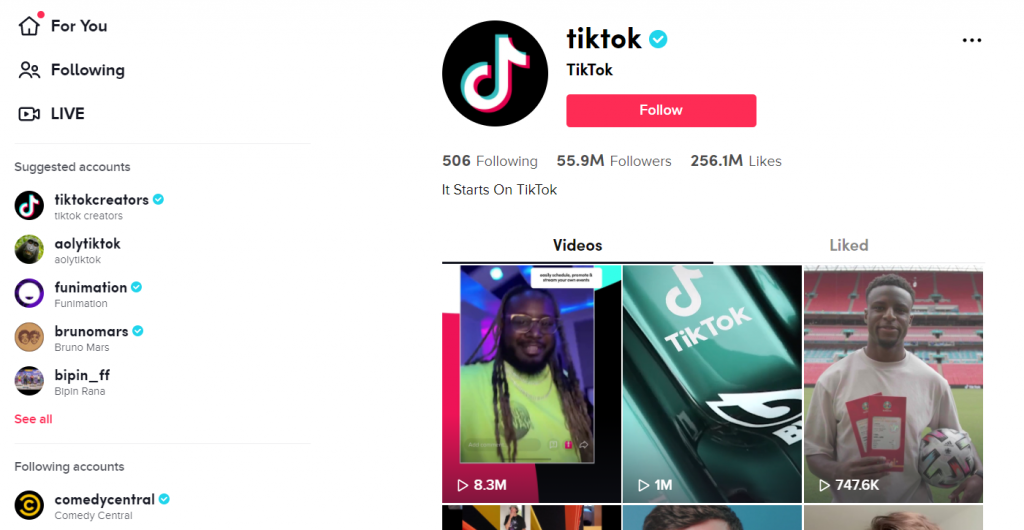 So is it true that, on TikTok, everyone can be a (popular) creator?
When we open TikTok, there are always 2 tabs: "For you" and "Following." Thus, as can be seen, TikTok recommends the people we follow and introduces us to creators that we don't know but match what we may like due to its excellent algorithm. Because of this, everyone on TikTok has a chance to be seen and to be popular!
TikTok also makes it very simple for users to create their content. The app provides a huge set of video editing tools with various effects, filters, and soundtracks, which are extremely helpful for us to adjust our videos. And do you know what the best part is? We can
collect new effects and soundtracks from other creators and use them for our videos
. Therefore, the source of sounds and effects is unlimited!
So we all know that TikTok is a great place for self-promotion. But not only that, TikTok also brings a particular effect for music marketing. An example is Lil Nas X's "Old Town Road," featuring Billy Ray Cyrus, had become the
longest-leading No. 1 single in Billboard Hot 100 history, with an unprecedented 17 weeks on top
. Could you guess how it starts becoming viral?
Yep, from a TikTok meme!
Nowadays, TikTok has become a go-to platform for music promotion! Aside from Lil Nas X, so many other artists had successfully gained attention by creating a TikTok trend from the song. And if we take a closer look, it can be seen that the majority of songs that are ranking on the top of the Hot 100 chart are also prevalent on TikTok (e.g., Good 4 You by Olivia Rodrigo, Kiss Me More by Doja Cat, and SZA).
Do you remember when I mentioned that we can collect sounds from other creators to use in our video earlier? That's how a song goes viral! The musician releases their song, then makes a TikTok video using that song with a creative idea. If the video and the song are interesting enough to gain much attention, people will use the music for their video. If numerous people use this song, a trend will be created.
Ta-da! The song has gone viral!
Obviously, we all know that creating a video to boost the song to actually go viral needs a lot of creativity, effort, and luck! Not everybody can achieve this quickly. But the key is, to successfully boost a song through TikTok, we have to create a video that tells a story or spreads a mood using that song, as what
Kristen Bender, SVP of Digital Strategy and Business Development at Universal Music Group, said in Insider's webinar:
"TikTok has really become a critical part of artist storytelling."
TikTok Music Promotion – The Ultimate Guide
This post will provide you with an ultimate guide on promoting you and your music on TikTok. First, we will describe how you create an exciting video using your song in sections 1 and 2. Then, in section 3, we will discuss ways to utilize the reachability of those videos by a guide to interacting with audiences and ways to gain a solid impression for the account. Table of Contents:
TikTok music promotion video ideas that are spreadable
Best practices using TikTok features to create a good video and interact with the audience
How to increase brand awareness and gain followers on TikTok
---
TikTok Music Promotion Video Ideas That Are Spreadable
On TikTok, a trend always starts with an interesting video idea/form or even a meme! These are some video ideas that have been trendy recently that you can use to promote your music:
Answer Questions/Make a Joke by Posing as Song Cover Photo
This is a new trend on TikTok where people first show a question/story and then answer it by posing as a famous song's cover photo.
The title of the song usually answers the question.
This idea is effective in describing the vibe/context of the song and make its topic relatable!
Use Dance Videos to Promote Music
TikTok is full of dance videos. If your song is catchy and danceable, you can create a simple dance for that song and upload it to TikTok. Although creating an original dance is not easy, it can make a trend
if your song and your dance are impressive enough!
An example of this is "Say So" by Doja Cat.
Makeup Transformation Video
Because TikTok videos usually last less than 1 minute, the "before and after" video is getting more intriguing than ever! Music is an essential part of this kind of video; it makes the transformation display more smoothly! Believe it or not, the hashtag #makeuptransformation already gets 4.3B views on this platform. The song "So Pretty" by Reyanna Maria has become popular from the makeup transformation trend with
more than 1.6M videos
because of its crucial line: "I'm so pretty." So if your song has an appealing melody/beat, you can try this!
Use Songs to Describe a Mood
People post about their feeling on social media all the time, and music plays a huge role in conveying mood! One of the most common ways to use background music on TikTok is utilizing songs to help to describe a mood. There are so many ways to be creative from this method! Olivia Rodrigo's "Driver License" is a blue and heavy song, but still,
it goes trendy
because people use it to describe their negative feelings.
Convey a Message Using the Song's Lyric
Lyrics can be helpful in expressing an uncommon message. For example, the sound sample adjusted from Dua Lipa "Levitating"
has been used on more than 289.2K TikTok videos.
---
Best Practices Using TikTok Features to Create a Music Promotion Video and Interact with the Audience
If you are new to TikTok, these are some basic guidelines to help you rapidly create a TikTok video:
But hey! We are not here just to learn "how to use the app," right? So without any further ado, these are some unique features that you will want to utilize while promoting yourself!
Using Hashtags That Helps to Promote
TikTok is not the first social media with the #hashtag feature, but utilizing hashtags is necessary to reach the right target audience. Remember that TikTok does offer the viewer videos from people they don't follow! Therefore, including a hashtag is essential to navigating your video to people who may like them! One way to find the best hashtags for your video is using the
Hashtag Expert App
.
Dueting
A Duet on TikTok is when you record a video that happens along with another video. This kind of video is supportive when
you react to what other people think about your music, answer questions, or collaborate with other artists.
Here is an example of how Charlie Puth does this! Tip: Duetting with other artists can help you reach their followers
Replying to Comments by Creating a Video
Replying to comments
is a common way to interacts with followers. However, when you find a notable comment and want everybody to see and discuss this opinion together? This feature is perfectly suitable for this! Here is an example:
Inserting Text
Adding text to your TikTok videos
is one of the best ways to make the video more comprehensive and engaging. In promoting music, this feature can be beneficial in adding the lyrics or anything you want to tell about the song in the video!
---
How to Promote Brand Awareness and Gain Followers on TikTok
Determine Your Target Audience
First and foremost, you have to determine what audience group will like your content and your music. Also, be specific in selecting the target audience. Here is a simple checklist to limit your audience:
Age
Location
Music genre that they care about
Related topics other than music that they interest in (hobby, pop culture topics, etc.
Tip: Find other artists who have similar music styles/characters and research their fan's characteristics. By doing this, you can have more information about who are your potential fans.
Use TikTok Analytics
TikTok Analytics
is a new analytics dashboard that allows you to check the number of views and followers, also the demographics and other insights of your audiences. If you want to enter the analytics dashboard, go to your profile, tap the three dots icon, then choose "Creator tools," and finally select "Analytics." In TikTok music promotion, TikTok Analytics can help you figure out what kind of content performs best on your account and what your audiences prefer to see.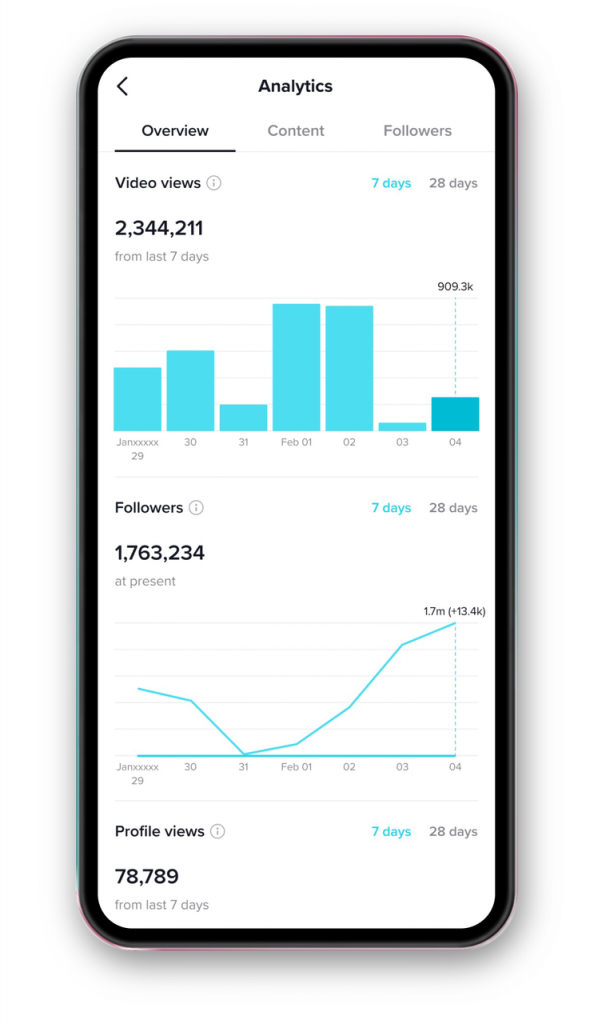 Figure Out Your Style and Create a Solid Impression on the Viewers
One of the most crucial factors to remember is having a consistent and prominent style so the viewers can notice you among millions of other creators on TikTok. Make sure that you will maintain some characteristics so people will recognize you! Here are a few things that determine your "identity" on TikTok:
Visual elements of your video, including filter's color schemes, how you look, how you edit the video
Your personality
The topics that you usually talk about
Only Focus on the Best Part of Your Song
As we all know, you only have less than one minute to impress the viewers. Indeed, you don't have time to play an entire song or include so many complicated details on a video. So, to make things look briefly and attractively: [bctt tweet="Only focus on the best 10-25 seconds of your song. (Remember that the chorus of the song is not always the most TikTok-friendly part!) Think about the most TikTok-friendly and usable part to create a video or tell a story." username="TraklifeEMERGE"]
Conclusion
A study has shown that
two-thirds of users go to streaming services to play songs they've found
. Indeed, the link between songs that viral on TikTok and songs that stay on top of music charts is undeniably strong. Therefore, using TikTok for telling your own musical story and using that story to approach your audiences is more necessary than ever! Becoming a great TikTok music creator is not easy, but it is also not that hard! There are countless ways to create content on TikTok, while there is no fixed formula that restricts the creativity of the TikTok community. Think outside of the box and try to watch as many videos as possible! This way, you can get an idea of what is trending, what matches your audience's interest! [bctt tweet="And finally, keep in mind that, although not everyone can go viral on TikTok, a successful TikTok music artist can be anyone." username="TraklifeEMERGE"]